HVORDAN MAN FÅR FAT I CDer MED IMPROVISERET MUSIK
HOW TO GET HOLD OF CDs WITH IMPROVISED MUSIC
By Carl Bergstrøm-Nielsen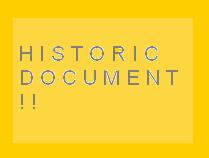 Warning - this is a very old page and I did not find time yet to revise it thoroughly. In short, try one of these large internet shops first: www.sound323.com, www.minimamedia.de or www.metamkine.com. If they don't have what you want and cannot get it for you, search the internet and try to find/contact the label or maybe one of the musisians. /CBN, june 2008.



(--- and...how to get to know about CDs ? See

www.come.to/musings.com with reviews and radio or read reviews at magazines like Resonance, The Wire, CODA, Signal to Noise, Neue Zeitschrift für Musik or other places.)

All info inevitably subject to possible change and with no guarantee, of course. Please inform webmaster about possible inaccuracies.

DANSK: At bestille selv pr. postordre mv. er tit en meget nyttig ting, da butikker ikke altid vil gøre dette for en.

Man kan normalt godt bestille på engelsk også i Tyskland mv.

Hvordan får man informationer om nye CD-er med improviseret musik ? Se om tidsskrifter og websteder med anmeldelser nederst her under "Other Resources".

In order to get hold of CDs from the small interesting labels it is extremely useful to do some mail ordering yourself, since shops will not in all cases do this work for you. Also, it is usually a much faster way. Info on new releases - please see "Other Resources" below.

Some easy steps: 1) try Impetus (please see below) 2) If they cannot help you or if you would prefer a more direct contact if possible, find the company or companies you would like to buy from and contact them directly (please see list below). Some labels which I know or which I believe is not in the Impetus selection are marked "Not at Impetus".

This list attempts to be a comprehensive practical guide but is not at all complete. No responsibility can be taken for possible errors. Corrections and suggestions from readers by

mail are of course much welcomed, but please be aware that I can only to a limited extent answer questions. For details of catalogues, prices, conditions of payment etc. please refer in all cases to the companies.
---
PIATCAT was closed down in 2005...
---
IMPETUS DISTRIBUTION
One really big distributor is Impetus Distribution. It covers among many others the following labels:
Acta, Alice, Bruce's Fingers, Cadence, Impetus, Knitting Factory, CIMP (Creative Improvised Music Projects), FMP (Free Music Productions (Berlin), For Four Ears, 2:13 Music, Emanem, IAI (Improvising Artists Inc.), Leo, Leo Lab, Matchless, Ogun, Random Acoustics, Rastascan, Scatter, Incus. (Also experimental music in general).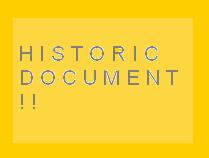 Impetus Distribution
10 High Street, Skigersta, Ness
Isle of Lewis, Outer Hebrides
HS2 OTS
U.K.
Tel: +44 01851 810 808 (24 hour order line!)
Fax: + 44 01851 810 809
http://www.impetusdistribution.co.uk/
info@impetusdistribution.co.uk
Credit Cards accepted (Visa and MasterCard).
Impetus has a catalogue in the form of current additions and some more papers. A nice large pile of material might be available on request!
---
CD LABELS ACCEPTING DIRECT ORDERS AND OTHER DISTRIBUTION COMPANIES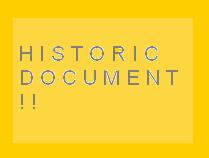 Acta Records

(John Butcher)

28 Aylmer Road

London w12 9LQ

ENGLAND

Tel/Fax: +44 (0)181 740 1349

Email: jbacta@msn.com

Av-Art Records

Not at Impetus.

Orders: please see angels on this page.

Homepage: http://hjem.get2net.dk/avart (more information here on ordering through shops and sale at Den Anden Opera, Copenhagen). Også DANSK tekst.

Bruce's Fingers

24 Chauntry Road

Haverhill

CB9 8BE

U.K.

Fax: +44 1440 70 7689

Email: info@brucesfingers.com

ECM Records

Postfach 600 331
D-81203 München
Germany

Fax. +49-89-8545652

Web: www.ecmrecords.com

E-mail: ecm@ecmrecords.com.




Entropy Stereo Recordings

PO BOX 530511

Livonia, MI 48153-0511

USA

E-mail:

entropystereo@yahoo.com


For 4 Ears Records

Steinechtweg 16

CH-4452 Itingen

SCHWEIZ

Fax +41 61 971 83 61

Incus Records (Derek Bailey)

14 Downs Road, London E5 8DS, England

Fax: +44 181 533 2851

Web:

www.incusrecords.force9.co.uk/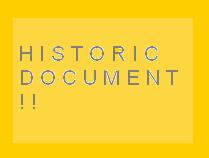 Hybrid Music Productions
Ebelstrasse 7
D-35392 Giessen
tel/fax +49 641 77429
Intakt Records
P.O. Box 468, CH-8024 Zürich, Switzerland.
Phone/Fax: +41 383 82 33
web: www.intaktrec.ch
Email: intakt@intaktrec.ch
Visa and Master Card credit cards are accepted. Orders to be sent by email.
Intuitive Records
c/o Joergen Lekfeldt
Husmandsvej 9
DK-8300 Odder
Denmark
email. please see web
homepage:
http://www.angelfire.com/ut/irecords
Leo Records
The Cottage
6, Anerley Hill
London SE19 2AA
Fax: +44 181 6596 422
web: www.atlas.co.uk/leorecords/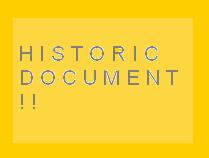 Orders are accepted by Cheques, Postal Orders, I.M.O and Eurocheques. Visa and Master Card credit cards are accepted as well, but orders must be faxed or posted. Order form available at the website.

Matchless Recordings (Eddie Prèvost)

2 Shetlock's Cottages

Matching Tye near Harlow

Essex CM17 0QR

ENGLAND

Tel: +44 01279 731 517

Email:

amm@matchless.sonnet.co.uk

Mesostics

(Kumi Wakao) http://www.d6.dion.ne.jp/~kwakao/label.html

Ogun Recording Ltd. (Haze Miller)

61-71 Collier Street

London N1 9BE

Tel: +44 (0) 171 278 7391

Fax: +44 (0) 171 278 7394

Sakti Musik

Haruhiko Okabe's personal label with improvised music.

2025-15 Kamifukuoka-tyou, Takamatsu-si
Kagawa, 760-0077, Japan


Phone +81 87 833 2297 Fax +81 87 837 1112
e-mail: hag07566@nifty.ne.jp

Stockhausen-Verlag

Not at Impetus.

D-51515 Kürten

GERMANY

Fax: +49 (0)2268 1813

Trans Museq

1705 12th Street South

Birmingham, Alabama 35205

USA
---
OTHER RESOURCES
WEBSITES:
European Free Improvisation Project No reviews, but overview of record labels, musicians and more. Links to many homepages of labels. (Please be aware that the record label list bottom left is not the only one - see under "Links to related sites" for more).
Musings. English site about "improvised, experimental and other non-standard musics" with many reviews.
The Improvisor. American site on improvised music.

MAGAZINE:
RESONANCE:
Resonance c/o London Musician's Collective
Unit 3.6, Lafone House
11-13 Leathermarket Street
London SE1 3HN,
UK
Tel: +44 (0)171 403 1922
Fax: +44 (0)171 403 1880
Email: lmc@lmcltd.demon.co.uk
Website:
www.l-m-c.org.uk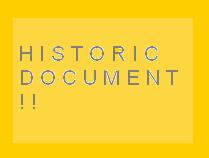 ---
Back to CBN's Favourite Litterature etc..
Back to Carl Bergstrøm-Nielsen