DIMC 2000 participants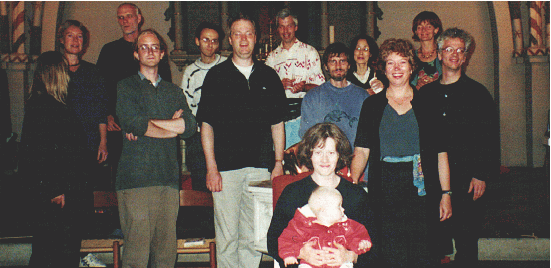 Everybody after the concert - Tytte Buus (looking away), Anne Steen, Bent Jensen, David Golightly, Rufat Khalilov, Hans Schüttler, Henrik Rasmussen, Carl Bergstrøm-Nielsen, Kumi Wakao, Karin Schou, Lene Ravn, Frank Hiesler and Helene Jerg (with daughter Thea) in the front.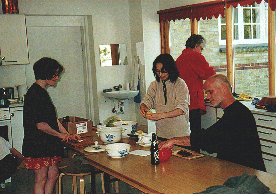 Making food: Helene Jerg, Kumi Wakao, Frank Hiesler, Bent Jensen.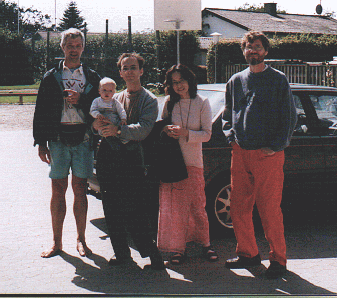 Henrik Rasmussen, Rufat Khalilov (with Henriks' daughter Thea), Kumi Wakao, Carl Bergstrøm-Nielsen.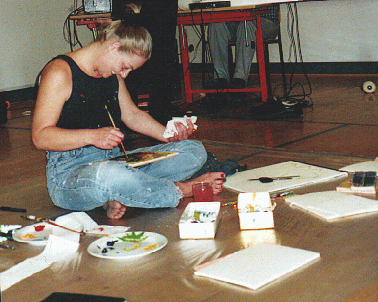 Tytte Buus
---